Meet Chef Sebastian Scholten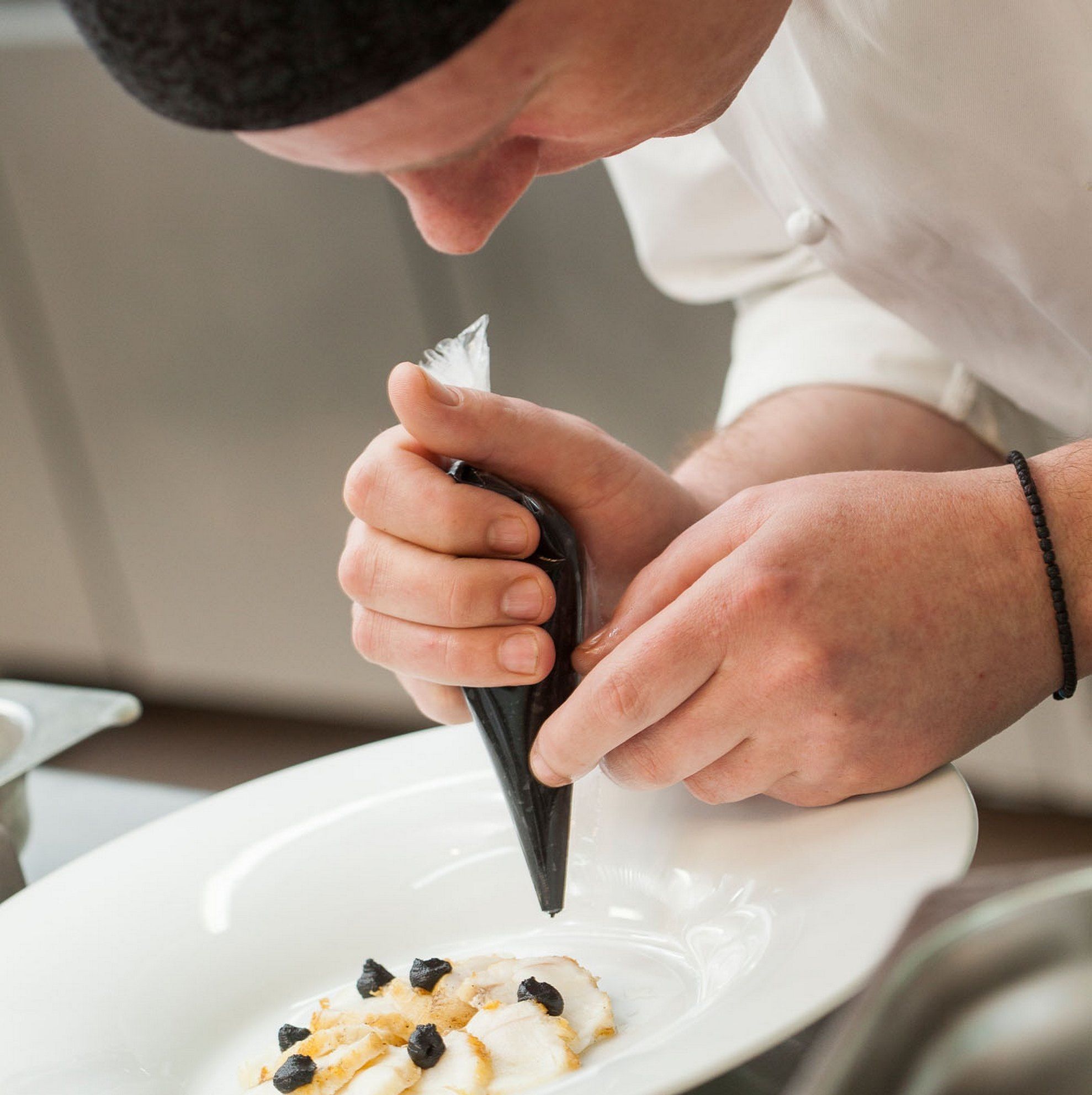 Sebastian Scholten was born in the Netherlands and studied at the Advanced Culinary Art of School SVH in Heerhugowaard.
His initial work experience was in the Netherlands, before he started conquering the world and cooking on a high level for 5-star hotels in Greece as well as for several years in Abu Dhabi. Since January 2016 he is at the helm of 7 Palms Restaurant pampering guests with delicious creations.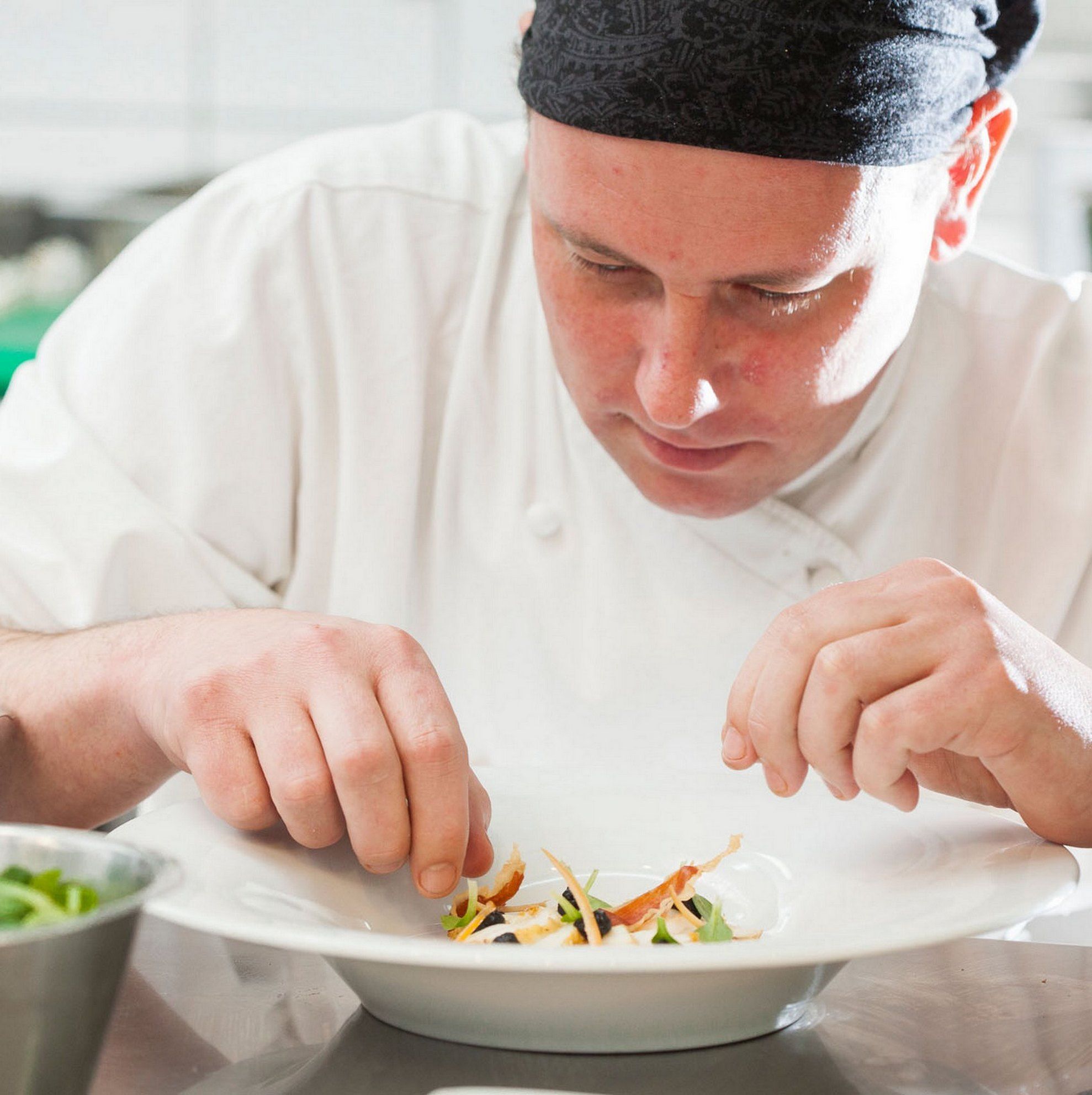 An Interview with the Chef
What are current trends in the culinary scene?
We are working with local products and sustainable food, which is definitely trendy. One of the current trends is that dishes are less complicated, ''less is more''. I keep up with changes reading the True magazine, online articles and observe what other restaurants are doing and what the guest comments are.
What is the philosophy behind the menus at 7 Palms Restaurant?
We are trying to introduce local cuisine to our guests and give them the opportunity to discover dalmatian traditions. Most people on vacation would like to get a taste of a local cuisine and ours is definitely a combination of Dalmatia and Mediterranean.
How has the restaurant business changed in the last years?
The kitchen is not any more a secret place in the restaurant. The guest wants to see who is cooking and how. A lot of newly opened restaurants have an open kitchen. Back in the day the chef was hiding in the kitchen, but the lately you see a lot of interaction between chefs and guests. It used to be out of question to see a customer inside the kitchen, these days it is almost a regular thing and we (chefs) don't have secrets anymore.
What do you think is a future trend in kitchens?
I think we are going to have even more contact with guests when it comes to their food preferences and needs. With the new technology in the kitchen we will be able to do much more in the future.
What was the first meal you ever prepared and at what age?
At the age of 9 or 10 I have started to experiment with different ingredients and flavours in the kitchen. I wanted to see how does it taste to eat yogurt with pickles and similar things. When I got a little bit older and my parents were not at home, I took my mother's recipe book and made pastries...of course I made a lot of mess as well (laugh).
Are there any ingredients that you don't like to use?
Msg (Monosodium glutamate). I like natural flavours, not the ones made by a biochemist. Dalmatia is full of superb natural products and that is one of the reasons why I choose Le Meridien Lav as my new home.
Daily Lunch 12:00 PM - 04:00 PM
Daily Dinner 07:00 PM - 11:00 PM